Lead generation is one of the most important aspects of modern marketing. Without it, companies fail to attract new customers. With the rapid growth of online methods for capturing and converting prospects, there are many ways to generate new sales leads.
If sales and marketing isn't your core competency, you might among the many companies looking for lead generation services. Read on and learn how working with a specialist in outbound lead generation services can help you attract new customers while you focus on what you do best.
Quantity vs. Quality
There is an ongoing debate over what is more important when it comes to lead generation. Some people focus on gathering as many leads as possible to ensure plenty of activity in the sales funnel. Others prefer to capture highly-qualified leads who are ready to buy right away. 
The truth is, both are necessary to grow your business. A lead from someone who isn't ready to buy today isn't a bad lead. It's an opportunity to nurture a prospect until they are ready to make a decision. 
Lead generation is a combination of casting a wide net and using targeted approaches at the same time. Lead generation services know how to generate interest and brand awareness across a wide swath of your potential audience. They also can hone your message and tactics to reach your precise demographic.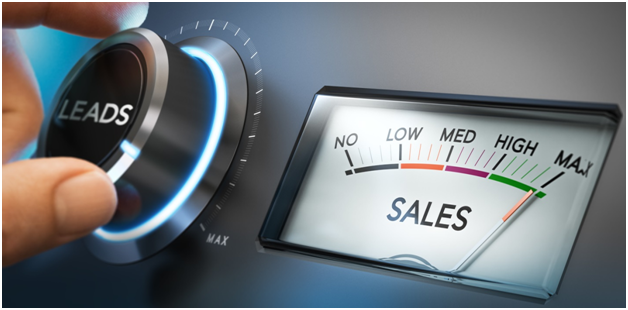 Lead Generation Services for Every Industry
Regardless of the type of product or service you provide, lead generation marketing is essential to business growth. The key is to tailor your approach based on your industry segment and audience type.
The methods to generate HVAC leads may be similar to generating leads for a web developer, for example. But the messaging and communication channels will differ. Work with lead generation companies who understand how to combine effective methods and messaging to create sales leads.
What Methods Should We Use?
There is a wide range of digital and analog lead generation methods. Some of the most tried and true include in-person meetings at networking events or tradeshows, calling on existing customers, or asking for referrals. 
Digital lead generation tools take these approaches to the next level. Instead of you searching for leads, you help leads find you. Digital advertising on search engines is a perfect example – people see your ad when searching for related products or services.
Another excellent way to generate new sales leads is through content development. Posting fresh and relevant content on your website or blog is an effective way to be found by potential customers. Lead generation services will often syndicate or share your content across a network of blogs and websites where potential customers will find it. 
It's crucial to use as many lead generation methods as possible. No single way will work forever or with complete success. Diversify your approach, test different messages, and continually update your content to drive leads.
You're Not in This Alone
Generating sales leads consistently can be a daunting task. More than 60% of companies say it is their biggest challenge. If you don't have someone on staff trained specifically for developing new leads, consider lead generation services. 
Lead generation specialists can identify the best ways to reach your audience and attract both high quantity and high-quality prospects for your business. The cost of working with such a company will be repaid many times over with the new business they generate. Their business is helping your business succeed.  For more sales and marketing articles and advice, explore the rest of our site.