The 3 things you spend the most time in are your bed, your car, and your office chair.
The quality and comfort of these items will affect your health, your mobility, and your mood on a daily basis. Most people understand the benefits of having a good mattress for their health and sleep quality.
But people often disregard a good office chair as an unnecessary luxury.  To do your best work and feel good throughout the day, you need to get a better office chair.
Below we share the 5 best office chairs to improve your productivity and preserve your health for years to come.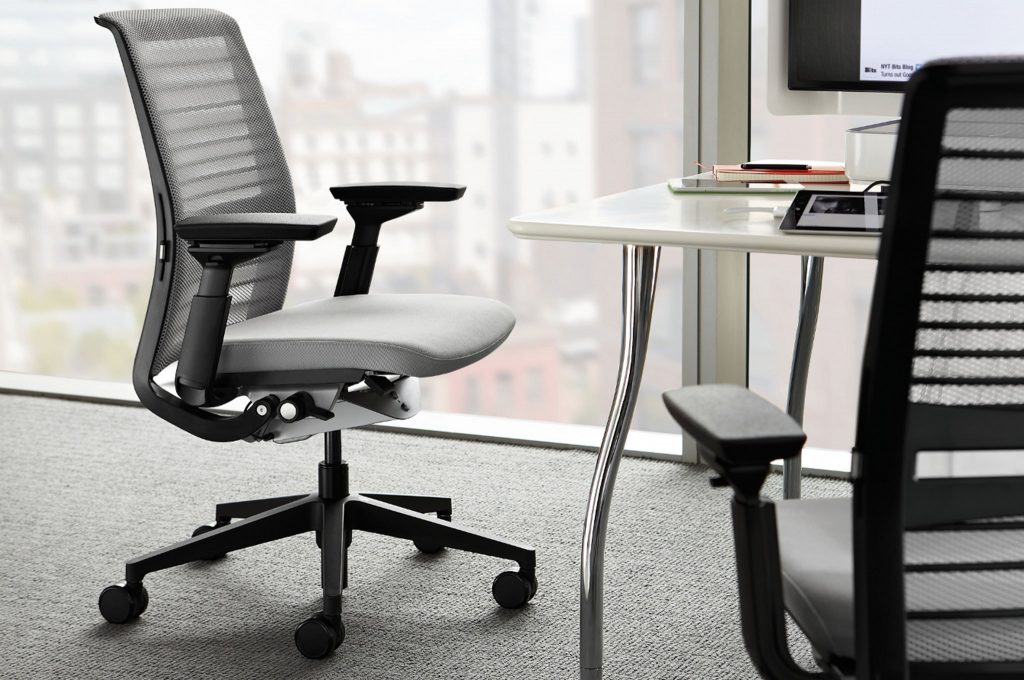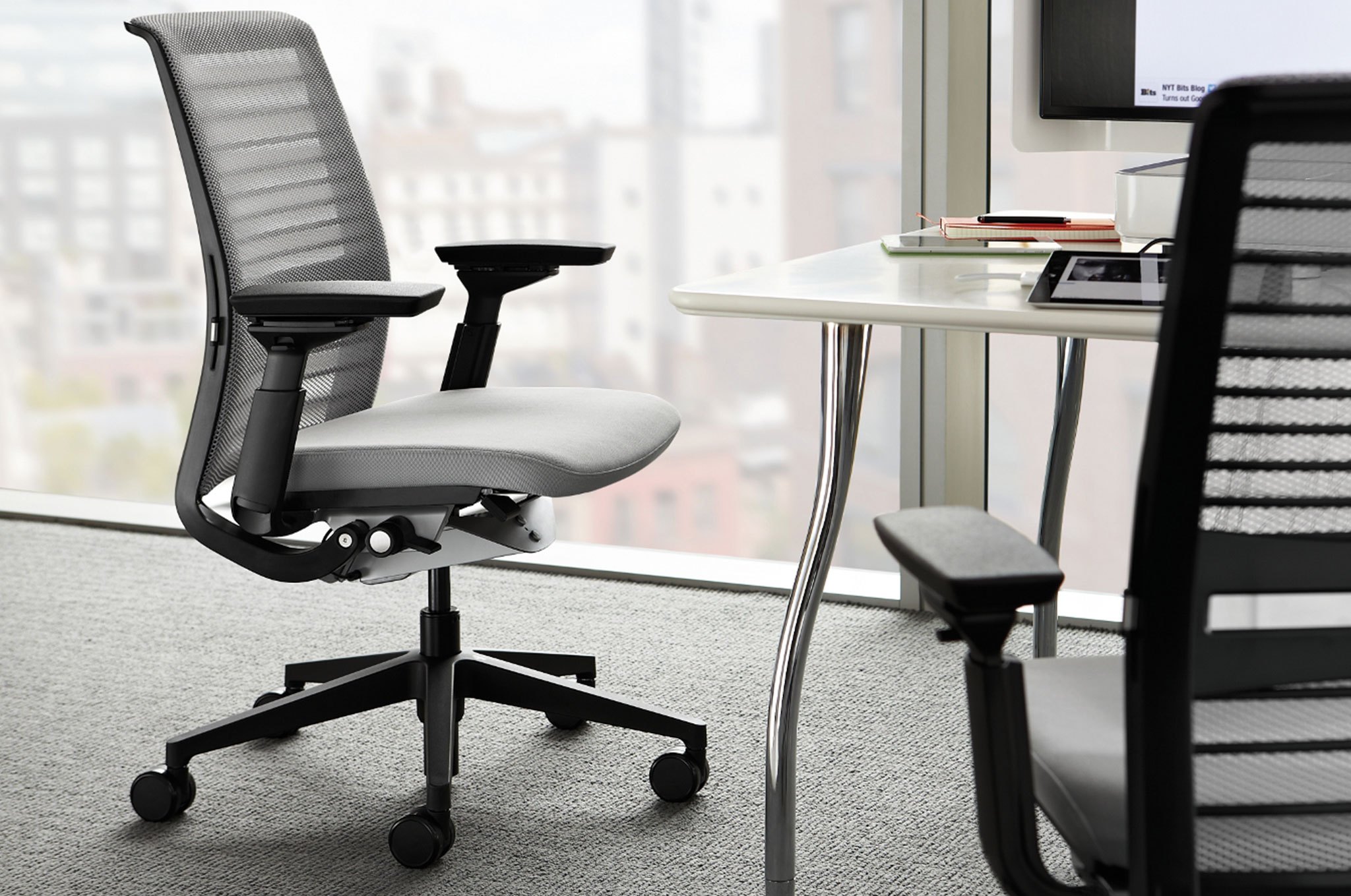 What Are the Best Office Chairs?
When it comes down to it, most office chairs are similar.
They are reclining chairs with wheels, armrests, a soft yet supportive seat cushion, and ergonomic back support.
But how a company manipulates these variables makes all of the difference.
We like our armrests to be adjustable. You should be able to raise the height, as well as retract or extend them. Bonus points if they rotate side to side.
The backrest should be able to move up and down to adjust for different height and back length.
And the wheels should swivel freely on casters, allowing for ease of movement. If they happen to be Colson caster wheels, that's a plus. 
1. Steelcase Series 1
This entry-level office chair ticks all of the boxes when it comes to getting a comfortable chair.
It's clean, simple, and has a low profile. The breathable mesh backing keeps your back feeling fresh. And the number of adjustments available means you can customize this chair to your body type and position throughout the day. 
Plus, you can get it for under $500. Steelcase is one of the top-rated companies for office furniture.
2. Steelcase Gesture
Continuing the Steelcase theme, this chair is a big step up from the entry-level model listed above (and twice the price, but worth every penny).
With a sleeker look, you can choose different colors and materials to your liking.
The tilt feature adjusts the seat height at the same time that you recline, helping your feet stay level and maximizing blood flow. 
3. Flash Furniture High Back Mesh Chair
If you are looking for a functional, comfortable chair on a budget, this is a great option.
With a full mesh back panel, you can say goodbye to sweaty back. It also comes with a mesh headrest for those times when you just need to lean back.
The armrests aren't adjustable on this chair, but if you value the headrest more, this is a great choice.
4. Autonomous ErgoChair 2
If you want a headrest, but also a nicer, more adjustable chair, the ErgroChair 2 is an upgrade from the previous option.
On this chair, you can adjust everything to your heart's content. Plus, it looks much more professional, even with the headrest.
5. Herman Miller Cosm
If you are looking for the ultimate ergonomic chair, this luxury option from Herman Miller is superb.
The biggest benefit of this chair is that it uses your body weight to adjust the tension of the chair against your body without you having to do anything. It's the first of it's kind.
You Deserve to Be Comfortable
In an average workday, you might sit in an office chair for 7-10 hours per day. That's 30-40% of your day, 5 days a week.
That's a lot of time our bodies are in chairs. It's about the same amount of time you spend in your bed.
Many people have no problem spending $1,000 or more on a quality mattress. But if you spend the same amount of time in a chair every day, shouldn't you be willing to get one of the best office chairs available?
Hopefully, the answer is yes. Your body, and your future, deserve it.